Hey everyone! Today I've got a quick NOTD to show you, this is from the OPI Pirates of the Caribbean: On Stranger Tides mini collection that came out in Spring 2011. I missed out on getting the collection then, but fortunately it was still readily available on the internet. This is the first out of four polishes that I'll be swatching for my blog out of this collection, OPI Skull & Glossbones.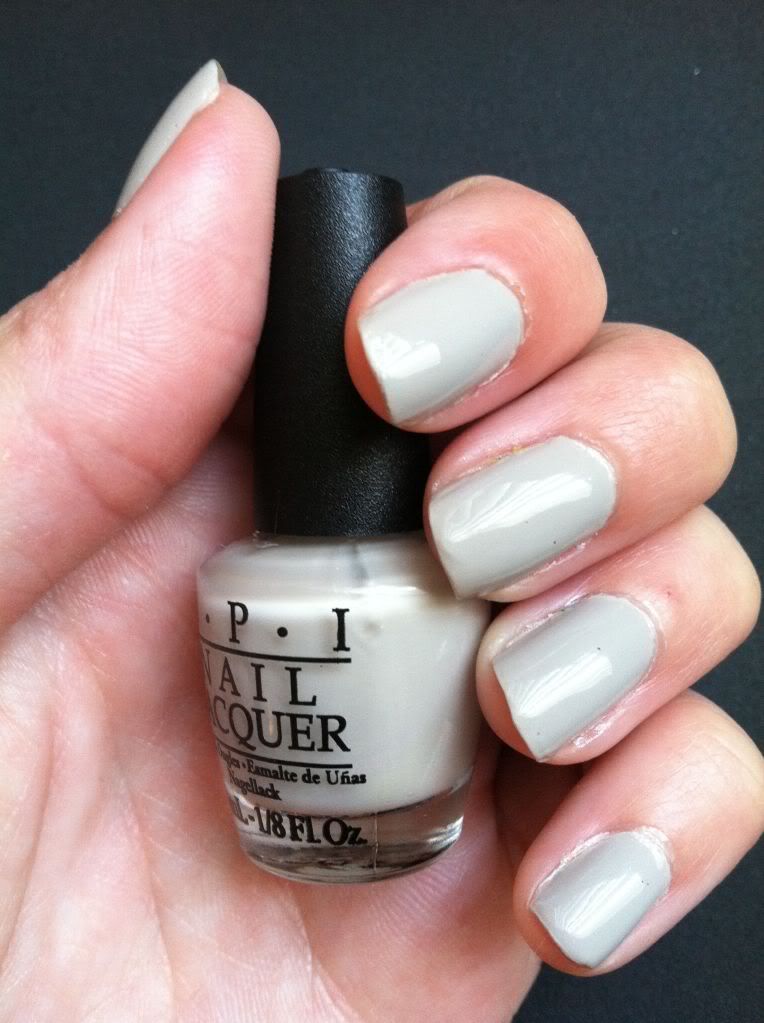 What you see above is three coats of OPI Skull & Glossbones over OPI Natural Nails basecoat with two coats of China Glaze Fast Forward topcoat. (In retrospect, two coats of topcoat was a bad idea, you can see the bubbles that showed up!)
This is a murky greyish brown with a hint of green. I wasn't sure if it would look good on my skin tone, because I've worn cool greys before that looked terrible! But I think the brown tones in this warm it up a little and I actually really like how it looks on my nails! I would wear this again, especially to the office on days when I can't have crazy bright nails -- it's subtle and neutral.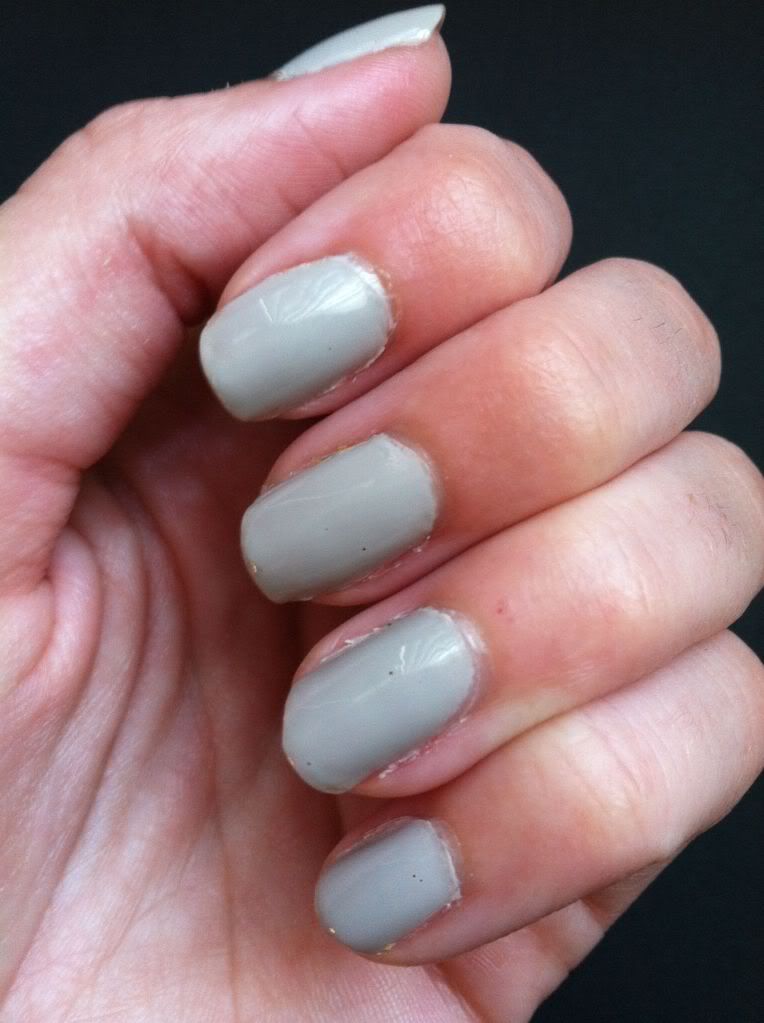 The only thing I can fault it for is a really gloopy formula. It took three awkward coats to get it to this stage, and the brush was really wonky too. To add insult to injury, there was dried polish on the inside of the lid, and it made getting the brush in and out of the bottle really annoying. I'm hoping that my other bottles from this set aren't as aggravating. Also, I've only worn it for about 12 hours (painted my nails last night, and I just got back from my lunch break at work), and it's already chipped a couple times. However, that might be due to my poor decision to try two coats of topcoat - a mistake I will not be making again!
I'll see you next time with more swatches from this collection -- I've still got OPI Stranger Tides, OPI Sparrow Me the Drama, and OPI Planks a Lot to wear!